Why do customers prefer to use Amadeus Hair for hair extensions?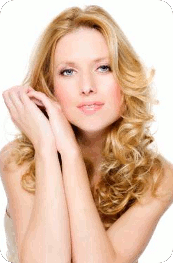 1. Amadeus Hair were the first hair salon, distributor and trainers of human hair extensions in Wellington and one of the first in New Zealand.
2. Amadeus Hair use high quality Remy Human Hair extensions, offering you guarenteed quality. We will let you touch and feel the hair extensions and let you feel the difference.
3. Amadeus staff have extensive experience applying hair extensions in all different types of hair, our experience ensures you the best results.
4. Excellent value for money, we wont put in more hair extensions than what is necessary.
5. When you have your consultation we will be honest with you. If hair extensions are not suitable for you we will give you an honest answer and offer you alternative solutions.
6. Amadeus Hair are able to offer you options based on your budget.
7. Recycle your hair so you can save money and reduce wastage.
8. A vast range of hair extensions available, many different colours to match your hair, with different lengths and textures to choose from. Straight, Wavy and Curly.
9. Our Ain at Amadeus Hair is to give you the look you desire and to exceed your expectations. The Hair Extensions service is one part of the many services we provide in producing your desired and admired result.
10. FREE follow up maintance appointment and FREE hair extension removal.
Book now for your Free no obligation appointment, call Amadeus Hair 04 9391338