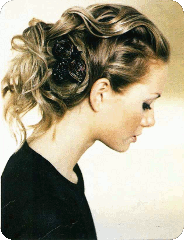 Curls and Waves are in fashion. At Amadeus Hair we specialise in using the latest chemical technology and techniques, to achieve partial wave to the ends, to full curl and style. The Amadeus Setting and Waving will set you apart from others.
We aim to give you best value for your money and if you have a budget we will work with you to offer options.
Call Amadeus now to make your appointment for your obligation free consultation on (04) 9391388 or contact us via our online enquiry form..