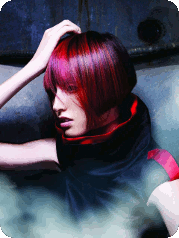 Our professional team of colourists can make the most of your good points, accentuate cheek bones, and give the illusion of more hair. Let our artists personalise the perfect palette for you.
We aim to give you best value for your money and if you have a budget we will work with you to offer options.

Amadeus Hair now offer the latest technology in Natural Organic Hair Colour products. We can now offer you SO PURE COLOUR, which is an ammonia and paraben free permanent haircolor, enriched with certified organic plant extracts. Including the unique PhytoKeratin, which rebuilds the natural hair structure from within and protects during the color treatment.
Call Amadeus now to make your appointment for your obligation free consultation on (04) 9391388 or contact us via our online enquiry form..